Welcome to "Friday Letters" Be sure to join the link up !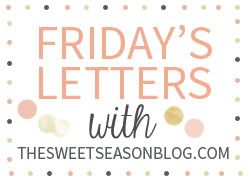 Dear Work,
1 more week, fuckin right!
Dear Audri,
I hate that you've got ur kido this weekend. I mean I love it, but its hoetime without my hoe :(
Dear Amy,
I wish you'd understand, or show me you do.
Dear Rachel,
I cant wait to cuddle and kiss this face!..
...isnt my Niece the cutest!
Dear Jacob,
Understand I love you, and you WILL see me
-------
Its also #backthatazzup day with
Whitney!
**It also says "at the end of your Friday posts simply add a YouTube video or a Grooveshark play button of your song choice for the day" but im NOT that smart, and media sites are banned from work where I
sit around and blog all day
help customer make there cell phones work again.**
Today was a good day - Ice Cubb
http://www.google.ca/url?sa=t&rct=j&q=&esrc=s&frm=1&source=web&cd=1&cad=rja&sqi=2&ved=0CCsQtwIwAA&url=http%3A%2F%2Fwww.youtube.com%2Fwatch%3Fv%3DQWfbGGZE07M&ei=jqOnUbK-IY7m8wTwsIGQDw&usg=AFQjCNESRgRzS9QnhdsJXHtzhEcu5FtJaQ&sig2=ooZyAtYS5UbJ-KSKvaelrg
Im also Joining these hops today, go show some love and "meet" new people!