I'm linking up with
Lauren
and
Tiffany
For 10 Day YOU Challenge every Tuesday, for the next 10 weeks, and you should too!!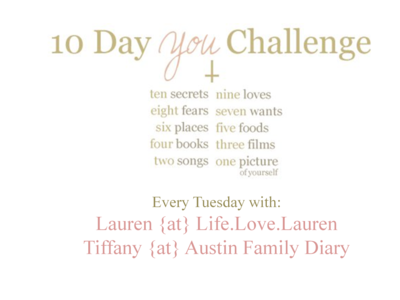 View the previous weeks below
7 wants
8 Fears
9 Loves
This week is 6 places.
6.Guyana
Even my nephew has been to visit our history!
5.Paris
Its always been my dream to see to Eiffel Tower
4.Barcelona
My brother always talks about how much he loved visiting spain and all the places he got to go, but Barcelona seems to have the best stories.
3.Times Square
However I do wanna see as much as NYC I can see!
2.Morocco
Ever since I seen
"Almost Famous"
Ive been really interested in traveling around there.
1.Abbotsford,BC
Because I miss my Tony,aka My T-nuc, aka My T-dizzle,aka My Audrina!
...and because I couldn't choose just 6
Quebec City
For someone who lives a close enough drive and loves driving Ive really never spent time there, except this one time I tried to cash a scratch ticket and may have got in a drunk tiff with the girl who told me "Since I wasn't in Ontario anymore I couldn't cash in my $25 ticket to buy beer!" ...who knew..Oops ;)