Linking up with
Breanna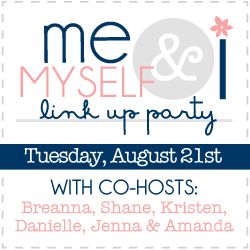 1. What is your favorite season?
Easy, Its summer! I love the beach, i love swim suits & shorts, I love bonfires! and my birthdays in july ;)
2. Talk about a moment that changed your life.
Growing up my brother never got to visit my dads place when i went on weekends. We never really knew why until my older brother told me almost 2 years ago that he didn't know my little brother was also his brother because our father had denied having another child.
3. If you could be any crayola crayon color, what would you be and why?
Purple! everyone lugs purple! or orange just to say im cool!
4. Describe yourself as a superhero: Superpower? Name? Sidekick?
Id be able to fly around without being seen, my name would be in-vis-a-boo, a play form my nickname niggaboo
5. If you had all the money in the world and could only shop at 3 stores, where would you shop?
A dept store that has everything. Clothes, house products! year buddy!