I'm linking up with
Lauren
and
Tiffany
For 10 Day YOU Challenge every Tuesday, for the next 10 weeks, and you should too!!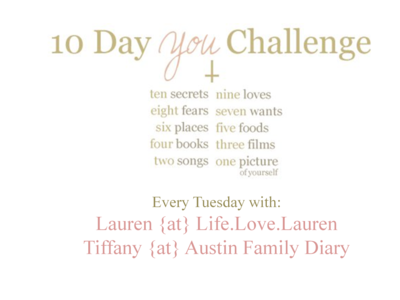 View the previous weeks below
8 Fears
9 Loves
10 Secrets
This week is 7 wants.
7. Samsung S III
6.A new Chanel bag
5.2010 Infiniti G37 Coupe AWD
4.Cant choose
3.This AMAZING nailpolish
2.Cute colorful heels
1.A private jet,
So I can visit my BFF Tony whenever I want.