Linking up with Ashley for..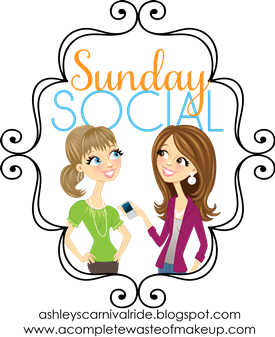 This weeks questions..
1. What was your first car?
'95 Cav, oh the adventures we took in that POS. But I loved her, even named her Betty #RIPFIRSTCAR
2. Who was your favorite childhood teacher?
Mr Britnell, when he was my teacher I was going thru a hard time understanding why my dad wouldnt be around anymore. He was moving from my home town, to an hour away to be closer to the city for work. Mr britnell was totally supportive and understanding. In Gr.6 I had lost my BFF in a train accident when we were both 11. It was so confusing and I didnt understand why I saw my best friend last weekend, but im not going to see him next weekend. Death is such a tough thing to understand and any age, but 11. No one should lose there lives at the age of 11, #onlythegooddieyoung
3. Were you involved in any sports/extracurricular activities? Share pictures if you can!
HAHA no. I did not do anything. I walked around hoping to be unnoticed all thru elementry school. All I wanted to do was play outside, and be with MY friends, doing nothing but making memories
4. What was your favorite birthday party?
my 18th. My Amy & Pock let me thru a party/bon fire in the back yard. I was a blast, best party ive thrown. There was a rule put in place by My Amy & pock and that was that everytime someone saw my glass empty they had to fill it up with whatever they were drinking. Let me tell you those fuckers got creative people starting pooring half there drink, and half of someone else drink and making me do the shot.
5. Who was your teen celebrity crush?
JTT, Jonathan Taylor Thomas. All I wanted was to have my name changed to Jennifer, so my friends could call me JTT to. Then there was Nick Carter, followed by Justin Timberlake, who still has my heart BTW Screw you jessica I WILL get him one day, and your little dog to ;)
6. What show/movie did your parents not allow you to watch?
I cant remember being told I couldnt watch something. Maybe that explains some things .. LOL