Linking up with Breanna today over at
My Beautiful Crazy Life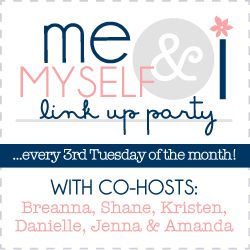 1. What was your favorite gift given to you as a child?
Once I got one of those kitchen sets with a washer and dryer, I dont really remeber getting it but i remeber playing with it all day every day for YEARS! pretty sure other christmas present didnt even matter.
2. Christmas is almost here, what is that one Christmas song you could listen to on repeat?
Jingle Bell Rock -
3. What are a few of the items on your Christmas list this year?
DVD player
Bus pass
4. Do you and your family have any special holiday traditions?
Christmas eve we all open 1 gift!
5. Which do you prefer: wrapping paper or gift bags? Why?
Wrapping!!
Happy Holidays Everyone!! :)