Welcome to "Friday Letters" Be sure to join the link up with
Ashley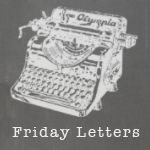 Dear Audri,
Glad I came along to london with u, lets get this shit started!Hoe style ;)
Dear London,
You looking pretty daper today, cant wait to go out on the town tonight with my main hoe!
Dear Ryan,
Really excitied I might get to see u this weekend hopefully we get to link up!
Dear mothernature
Your lookin beautiful in london right now, however according to the weather its going to raining all night and drop to -2, are you for reals?!
Dear weekend,
Hello, you my friend will be a shopping weekend, rewarding myself with new clothes for this hot new bod!nothing fits. Which is totally a good thing. Im really excitied to shop in london, I never see the clothes back home which is weird most of the stores carry the same brands.
Anyway my loves,hope you all have a good weekend! See ya monday of my weekend recap where ill let you know what went down over the weekend!