Welcome to "Friday Letters" Be sure to join the link up with
Ashley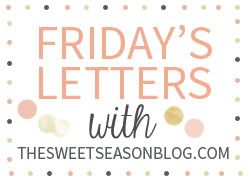 Dear "Herman" theres something different about you, and I really hope to explore what we have going on
Dear Tony,
I FUCKIN MISS THE SHIT OUTTA YOU
Dear Jay,
Keep ur chin up xoxox
Dear Lisa,
Next weekend shall be a white girl shit show hoestravgansa!
Dear self,
keep doing what ur doing, ur awesome
Dear Blue jays,
Im coming for you April 20th! be ready!
Also Joining these link ups today, go show some love and "meet" new people!