I'm linking up with
Lauren
and
Tiffany
For
....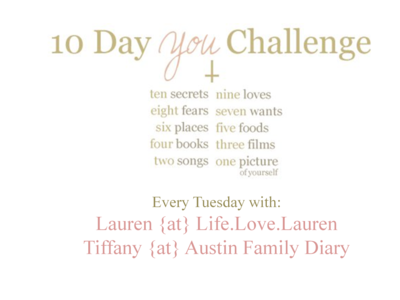 This week is 9 Loves, So im going to show off 9 people whom I love!
9.Tony & I
-This was taken the last time I saw him back in April. Growing up sucks, and living in a different province sucks even more!
8.I love big dirty trucks! and I love Monster energy drinks, so its no doubt I almost shit myself when I saw this!
7.Gilmore Girls
-
6.Carissa, Audri & I
- Were the 3 best friends that anyone could of * Cue music from Hangover*
5.Coco Chanel & Paris
-Need I say more?
4.My Brother & I
-Sometimes I feel like no one else can quite understand me the way he does!
3.MTV
-my VERY guilty pleasure
3.Tab & I
Before our Roommate days
1.My Amy & Pock
Nothing in my life would be here if it wasn't for them. They took me in at my lowest point. The showed me the meaning of family, and how it felt to be really loved and cared for. Theres no amount of words that can say thank you. Everything they do they do for there children, and not once did they ever make me feel like I wasn't there child. Adopting me was the best thing that ever could of happened to me
Come back next week for my 8 fears and Be sure to leave me a comment if you link up so I can see you 9 loves!
Happy Tuesdays My Peoples! :)